How ?
A bath of oil is vibrated and oil droplets are deposited on the surface. Thanks to the vibrations, the droplets do not coalesce, but bounce on the surface.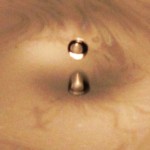 What ?
For specific values of amplitude and frequencies, the droplet start to move forward by itself : while bouncing, it create waves with which it interacts.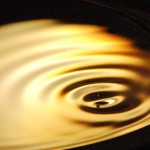 Wave-Particle duality at human scale
Latest Bibliography
ABSTRACT : "Millimetric liquid droplets can walk across the surface of a vibrating fluid bath, self-propelled through a resonant...
Read More